Sumptuous meals, great ambience
A good meal is always something to look forward to. A sumptuous meal on the other hand is a celebration in its own right! Celebrate every bite of every meal, whether breakfast, lunch, dinner or a snack, and enjoy the simple pleasures of life…
FOOD & DRINKS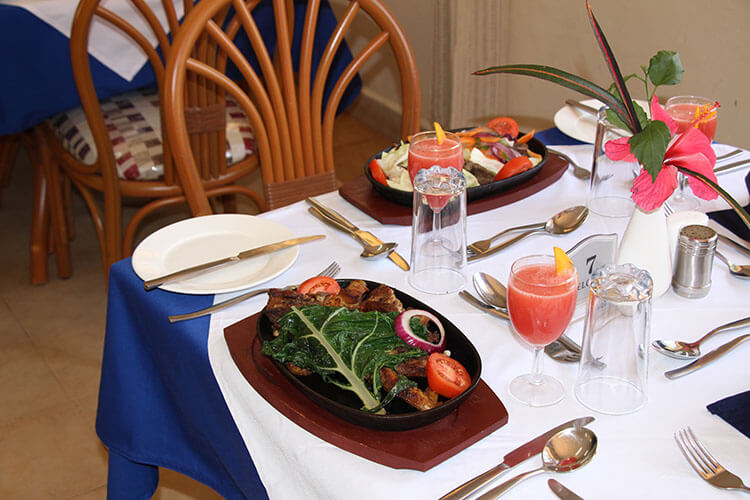 Enjoy sumptuous meals and snacks in any one of our three dining facilities within the resort, each offering a selection of African and International cuisine. We have the Main Dining Room, the Poolside Restaurant and the King'ang'ani Coffee Lounge. Apart from the set menus and buffets, our chefs are at hand to prepare any special requests to satisfy your culinary delights.
We invite you to relax at our sports bar and lounge located right next to the swimming pool where you can enjoy a refreshing drink as you listen to some soothing music.
PRIVATE DINING & ROOM SERVICE
For special occasions that require that extra touch of class and suavity, look no further. From flawless breakfasts to delectable dinners, our team will organize an occasion that will be unforgettable. These can be done for a small group in a specially prepared hall, or for just the two – in your hotel room.
Our on-call room service is available with a select menu and our staff will
be happy to serve you.